Farm to school initiatives – local food procurement, school gardens and experiential education – have been shown to have many benefits to communities across the country, and they can be supported in meaningful, sustainable ways through legislative policy. There are policies and funding streams at the federal level and enormous opportunity to create complementary, lasting change through state and local policies.
Every issue of the Monthly Harvest Newsletter includes a "Policy & Advocacy" section to provide farm to school stakeholders with opportunities to engage in policy advocacy. Be sure to subscribe to the newsletter to read the latest updates each month.
2023 brought with it transitions in power at the federal, state and local level – and with transitions come opportunities. Meanwhile, across the country and here in PA momentum has been building around a whole slew of policies.
Here are some of the farm to school related policies you should know about: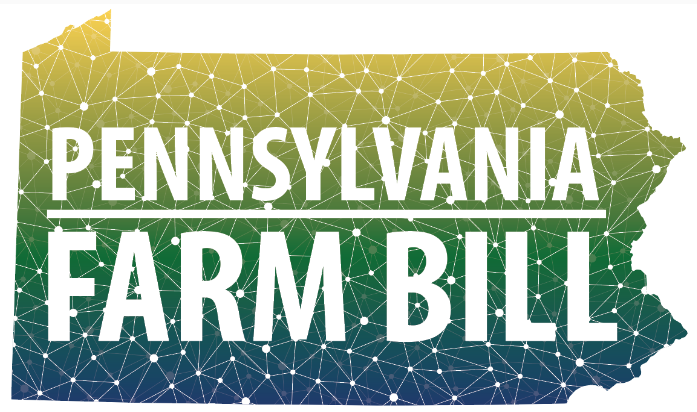 The Pennsylvania Farm Bill: The Pennsylvania Farm Bill, the only such bill in the country, was enacted by the PA state legislature back in 2019. The bill helps to grow opportunities and resources, remove barriers to entry, and inspire future generations of leaders within agriculture. Among other grant programs included in the bill, the Pennsylvania Farm to School Grant Program makes funds available to schools and certain early care and education sites to implement farm to school activities, including the procurement of Pennsylvania agricultural products for use in Child Nutrition Programs. Check out the Department of Agriculture's Funding Map to learn about the various grant funded projects over the past three years. Since the bill was enacted, positive adjustments have been made to make it more accessible and equitable, and the PFSN in partnership with the Department of Agriculture will continue to advocate for additional adjustments in the coming years.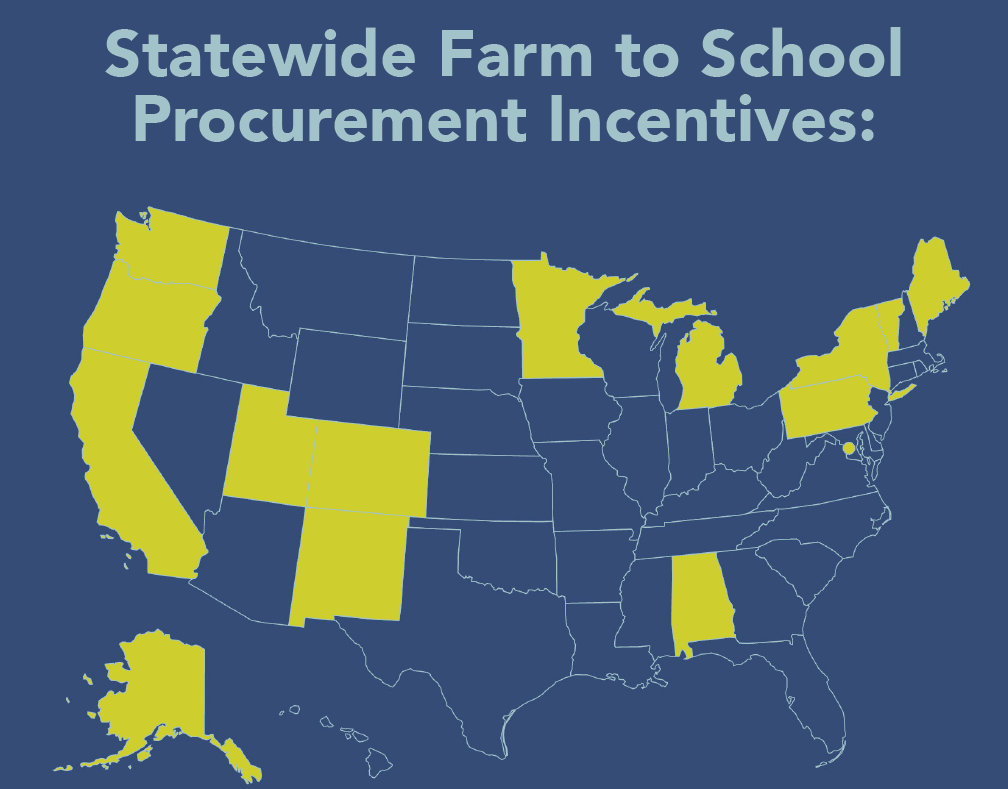 Funded Local Procurement Incentives: The PA Farm to School Network Policy Working Group's primary interest has been to advocate for a statewide local purchasing incentive. This type of increasingly popular farm to school legislation provides additional funding to schools and sites that include locally sourced products in their Child Nutrition Program menus. A variety of state's have implemented such programs over the past few years and are releasing data and reports (see below for resources!) which will help inform the best pathway for PA to take. Meanwhile, the USDA Local Food for Schools Cooperative Agreement made funds available to PA which will be administered by the Department of Agriculture in close collaboration with the Department of Education. In addition, The Food Trust launched the Quarter Back for Local program to provide ECE sites with $0.25 for each meal that includes Pennsylvania-grown fruits and/or vegetables.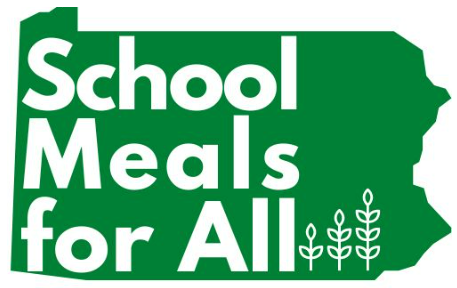 Universal School Meals: Advocacy efforts related to universal school meals are gaining momentum as a way to advance farm to school procurement and to strengthen child nutrition programs more generally. The National Farm to School Network released a report which highlights 14 states, including PA, that have introduced universal meals legislation in recent years. Here in PA, Senators Lindsey Williams and Judy Schwank have signaled their intent to re-introduce the "No Student Should Go Hungry – Universal School Meals". Although the start of the PA House of Representatives' session was stalled due to recently wrapped-up special elections held this week, Representative Emily Kinkaid has expressed interest in supporting a companion bill in the house. Learn more about the bill at the School Nurses Association of PA's (SNAPA's) School Meals for All website. You can sign the petition as an individual and sign on your organization or business to the coalition letter.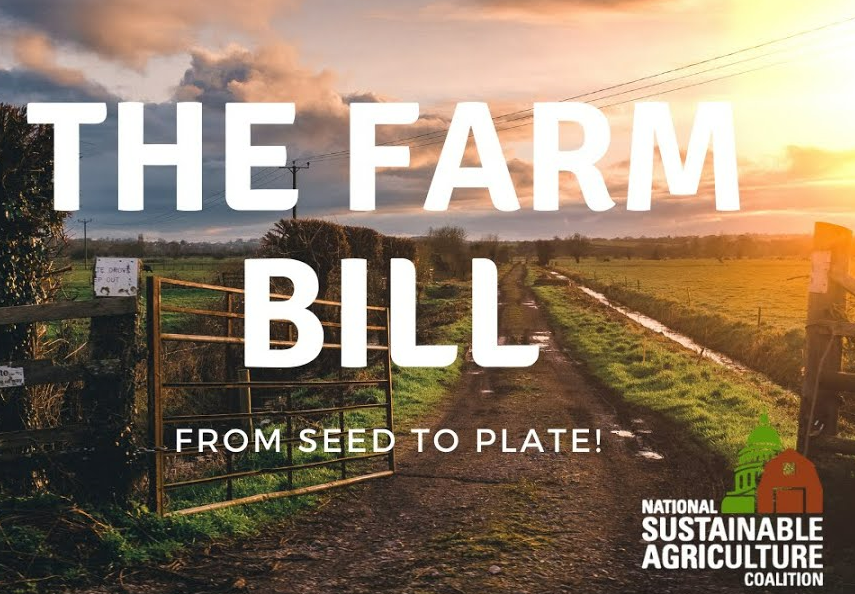 The Federal Farm Bill: Roughly every 5 years, Congress reviews and reauthorizes the Farm Bill, a large package of legislation that has a tremendous impact on farming livelihoods, how food is grown, and how people gain access to and information about nutritious food. The Farm Bill influences who can access nutrition assistance, how safe our air and water is, and the stability of rural jobs and economies. It covers programs critical to our food system, ranging from crop insurance for farmers to healthy food access for low-income families, from beginning farmer training to support for sustainable farming practices. The National Sustainable Agriculture Coalition (NSAC), has compiled a slew of useful information related to the federal Farm Bill on their website. There will be lots of opportunities in the coming months to advocate for continued funding for these vital programs and we'll keep you informed about how to do so in this Monthly Harvest Newsletter.
Those are just some of the policy advocacy opportunities and priorities that the PA Farm to School Network is tracking and will keep you informed about!